Trip to the Sea
I returned last week from a 17-day trip to Care Village.  What a joyous reunion with the children it was.  Having been away only 31 days, it felt like much longer.  The greetings were joyous and heartfelt from both sides.  The primary purpose of this trip was to assist Gerrie with the (now) annual trip to the sea for the children.  Last year's trip was the first, as Gerrie decided a family vacation would be a wonderful opportunity for the children to see some of their own country that they had never seen before.  Many had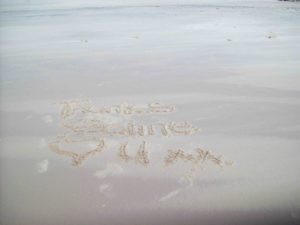 never seen the ocean.  The 2017 trip was funded by the generous mission team from First Presbyterian Church, Saline.  Sixty-five children had the opportunity to visit the sea last year, most for the first time in their lives.
This year was no different.  When it became known that Gerrie planned to take the children to the sea again, all former mission team members were contacted and asked if they would like to help out.  Again, we received many generous donations and were, once again able to help this year's trip happen.  A trip to the Imfolozi game park – oldest game reserve in the country was added and a river boat "hippo cruise" down the Mpathe River.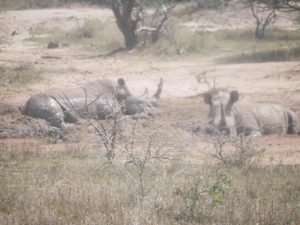 The children could not get enough of the sea.  Even when the wind was blowing and the air was cold, they played and played.  There were smiles on every face.  What a wonderful family holiday!